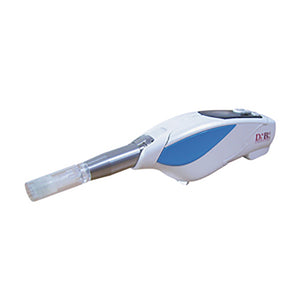 What it is?

Digital Micropigmentation make-up Device Standard
Digital Micropigmentation make up Device with hand-piece type. DMD-S is launched for beginner and professional who starts their own aesthetic salon. It is handy and portable to use. With 3steps and on/off button type is easy to control. DMD-S can use for AutoMTS together. It is most reasonable products with qualified. Simple and sleek modern design with lighter pen. No-pressure and vibration during the treatment. 
Features

Free Depth Control System: 0.0mm~2.0mm

Free Speed Control System: 1500RPM~5000RPM (5 Different Settings) Needling
Less Pain, Less Scratch
Strong Motor: BLDC Monitor
Compact Size: Simple Design, Digital Menu Window
Fast Procedure Time
Made in Korea
CAUTIONS:

In case of causing cosmetics or after use, if there is abnormal symptom or side effect such as red spot, swelling,  or itching caused by direct sunlight. Please, consult dermatologist.
Precautions for Storage:

Keep out of reach of children
Keep away from direct sunlight